TRUE BLUE REAL ESTATE CELEBRATE ITS 5TH ANNIVERSARY!! JOIN US NOVEMBER 8TH AT OUR OFFICE LOCATION IN COOKEVILLE TO CELEBRATE!
TRUE BLUE REALTY SUMMER PHOTO CHALLENGE 5/26/23
HELLO Cookeville! Please join us in our first photo challenge! Iconic Einstein at the corner of S. Willow and Veterans is waiting! Take a CREATIVE picture with Einstein by yourself, with your kids or with your friends! The best selfie photo will WIN 2-handmade Andirondock chairs with table. Pick your color paint! Please submit all your photos to sonia@truebluerealty.net no later than JUNE 20th. The flock at True Blue Realty will pick the winner on June 28th.
RULES AND REGULATIONS:
1. No photoshopping of any images or pulling images off the internet to combine submitted picture.
2. No indecent images. Images must be of people fully clothed. No profanity or images of destruction or racism.
3. Please do not block traffic. There is parking in front and back of the real estate agency.
4. Submit all camera phone images as LARGE images only. Best quality would be over 250 dpi.
5. Make sure your email clearly states the name of all participants, phone numbers and email addresses.
6. Please add your facebook name and other social handles for future events.
7. Lastly, no alcohol is allowed to be within the photo. Your photo will be eliminated.
NOTE: There is one set of 2 chairs and a table being given as the prize. They can be hand painted to the color of your choice.
Elaina Morgan, Principal Broker - Top Real Estate Agent, Top Producer! C2EX Endoresed by NAR!
HAPPY HOME BUYERS MAY 2023!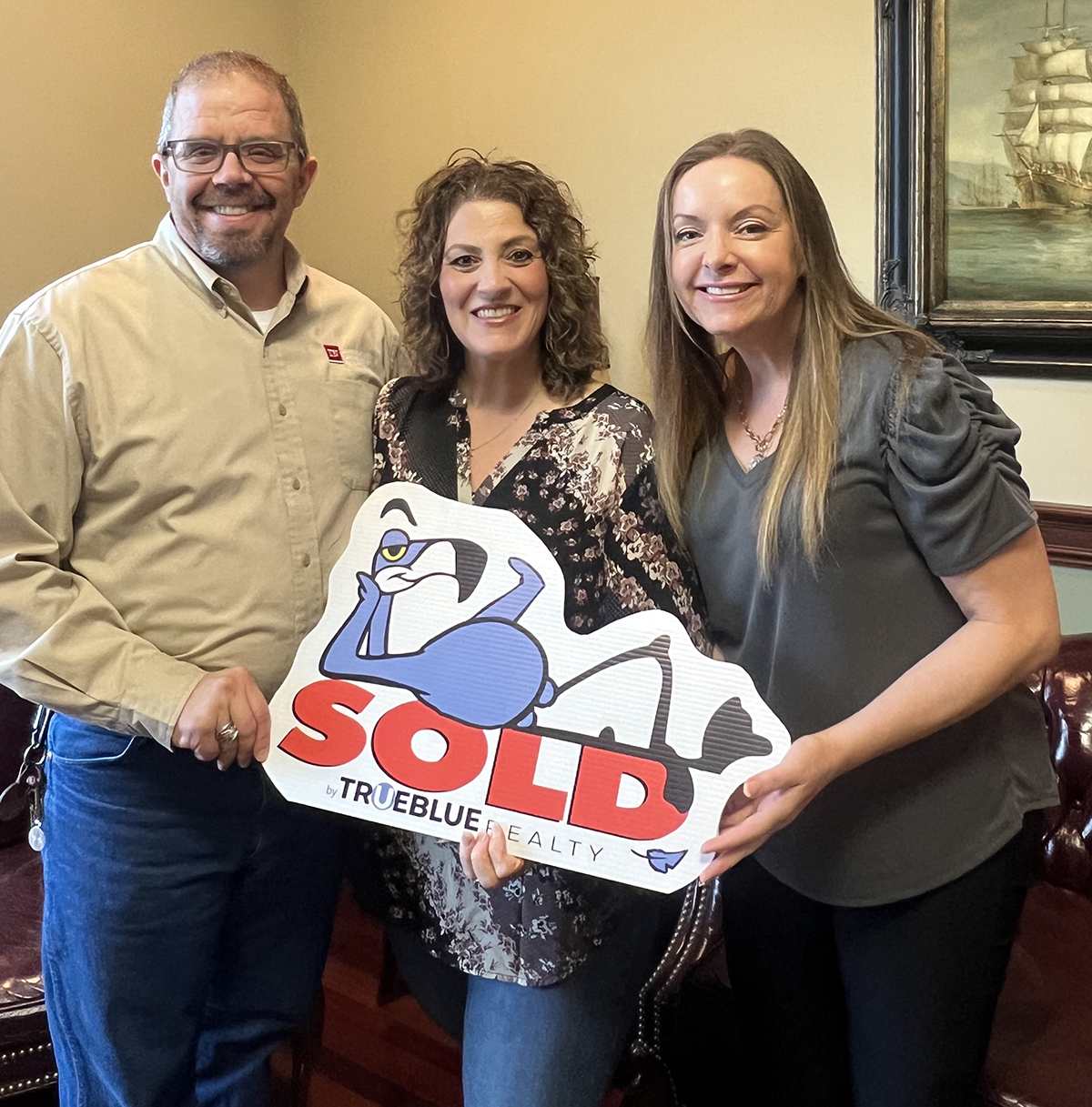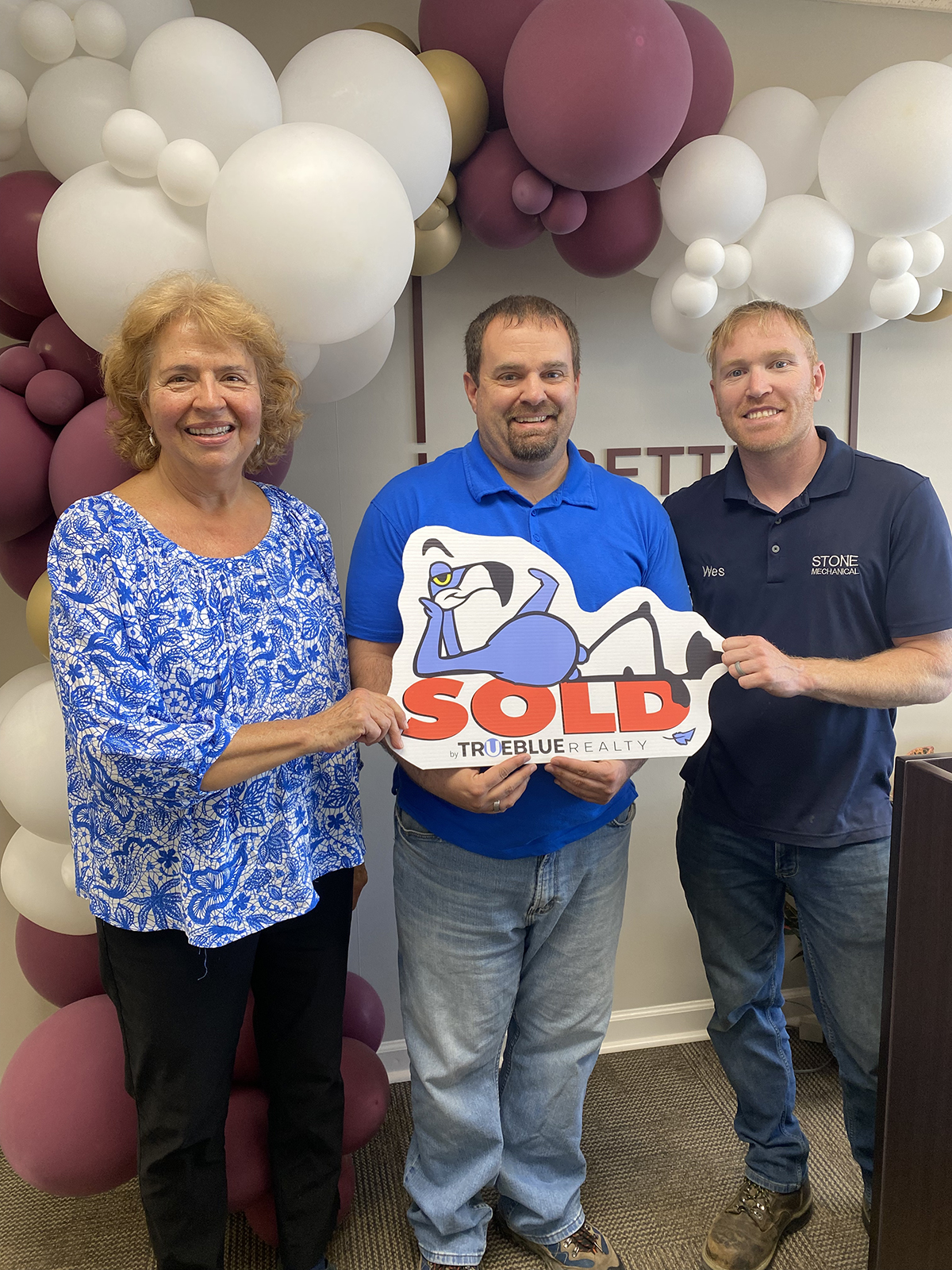 True Blue Realty Opens in Cookeville, TN
On November 5th, 2018, Elaina Morgan, Virginia Kail, and Nathan Lee announced the official opening of True Blue Realty in Cookeville, TN.
True Blue Realty was founded to provide a better experience for both clients and the agents who work here. We believe in a trusting, supportive environment with positive energy and genuine caring for the people around us and the clients we serve. Visit our office and you'll see just what I mean. Every day is a great day at True Blue, and you'll feel it as soon as you walk in our door.
We were blessed to be joined by agents Evon Heady, Tracey Cody, Mike Farley, Elaine Herda, Suzanne Hensley and Jacqueline Mims. Our agents have many years of experience and have weathered both good and bad markets. We are proud to have several lifetime multi-million dollar producers that call True Blue Realty home.
Our agents service the Upper Cumberland region of Tennessee. This includes Putnam, Overton, White, Jackson, Clay, Cumberland, and Fentress counties. To further clarify, this includes the following towns: Cookeville, Algood, Baxter, Monterey, Rickman, Livingston, Gainesboro, Whitleyville, Celina, Crossville, Grimsley, Jamestown, Clarkrange, and Sparta. Whether you are buying or selling property in any of these areas, our agents will be happy to serve you.
HISTORIC COOKEVILLE, TENNESSEE
Cookeville is a great place to live for anyone looking for city-like amenities yet a small town feel with beautiful countryside. Middle Tennessee is a stunning area with waterfalls, parks, wildlife and town home individuals. This area benefits from a great location, quality schools and picturesque outdoor settings. If your looking to move to Cookeville area or the surrounding towns, you will find one of the most family-friendly places to call home.
The cost of living in Cookeville, TN is 1% lower than the state average and 11% lower than the national average of homes for sale. Cookeville, TN housing is 27% cheaper than the U.S. average, while utilities are about 8% less pricey. The area boosts many unique boutiques, antique stores, specialty stores, locally owned restaurants, wineries, Tennessee Tech, bakeries, fresh markets and also many chain restaurants and large grocery establishments like Sams Club, Publix, Aldi and Kroger.
Cookeville is the county seat and largest city of Putnam County, Tennessee, United States. As of the 2020 United States census, its population was reported to be 34,842. It is recognized as one of the country's micropolitan areas, or smaller cities which function as significant regional economic hubs. Of the twenty micropolitan areas in Tennessee, Cookeville is the largest. The Cookeville micropolitan area's 2010 Census population was 106,042. The U.S. Census Bureau ranked the Cookeville micropolitan area as the 7th largest-gaining micropolitan area in the country between 2018 and 2019, with a one-year gain of 1,796 and a 2019 population of 114,272. The city is a college town, home to Tennessee Tech. https://en.wikipedia.org/wiki/Cookeville,_Tennessee